Learn About Sleep
How are Drowsiness & Fatigue Affecting Your Life?
Anyone who has had trouble getting quality sleep can attest to how fatigue impacts nearly every aspect of their daily lives. They can't focus at work. Their partners are complaining about their snoring and restlessness at night. They feel drained and unable to keep up with their families. Health problems are beginning to creep up and cause discomfort and concern. It's a downward spiral that's cause for alarm, but it's also one that can be stopped, managed, and oftentimes, reversed.
Do You Get Enough Sleep?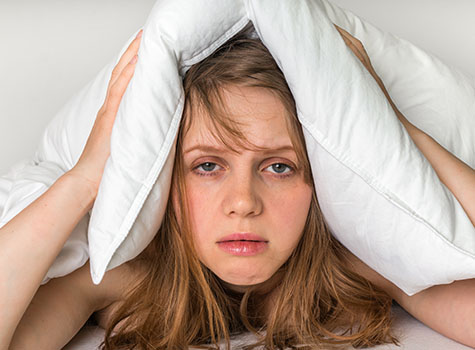 According to the Centers for Disease Control and Prevention, an estimated one in three adults in the United States doesn't get the seven or more hours of sleep each night that's recommended to maintain health and well-being. What's more, serious sleep issues, such as obstructive sleep apnea and chronic snoring, are widely under-diagnosed or misdiagnosed. Untreated sleep problems contribute to serious concerns like drowsy driving and workplace accidents, as well as a host of associated health problems such as heart disease, stroke, high blood pressure, and diabetes, just to name a few.
At Sleep Dallas, we're committed to enhancing the quality of life of our patients through our dedication to improving their sleep and overall health.
Our treatment options provide relief from the following sleep-related conditions: