Sleep Apnea & Snoring Treatment
Helping Families Sleep Better
We provide treatment to patients seeking relief from sleep apnea and snoring, as well as its associated conditions such as teeth grinding and fatigue. Specializing in oral appliance therapy as a non-surgical alternative to conventional treatment options, we are dedicated to improving patients' sleep, overall health, and quality of life. Our patients can expect a comprehensive and patient-centered approach to addressing their sleep condition and related challenges.
Oral Appliance Therapy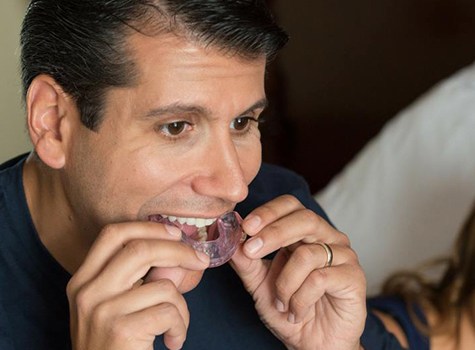 A custom-fit oral appliance is an effective treatment option for sleep breathing disorders such as obstructive sleep apnea and snoring. The appliance can also help address the disorders' associated challenges such as persistent fatigue and teeth grinding, among others.
Fitting much like a sports mouthguard, oral devices provide an alternative to CPAP and surgery. They work by repositioning the jaw to open the central airway and allow an unobstructed flow of oxygen. We offer a wide range of appliance options, which are then custom fit to the wearer to maximize the efficacy of the device and the relief that patients experience.
Benefits of Oral Appliances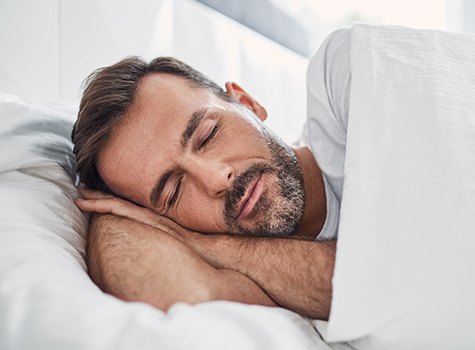 Custom-fit to maximize effectiveness
Quiet & comfortable
Portable & travel-friendly
Non-invasive
No on-going supply costs & upkeep
Why Choose Sleep Dallas?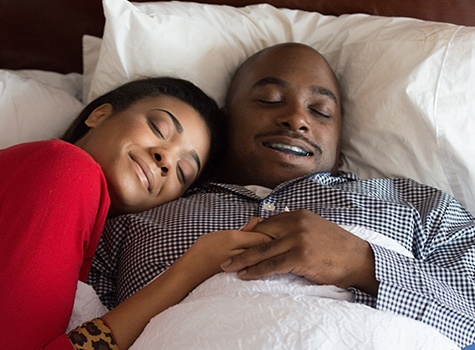 No CPAP or surgery
Board certified sleep experts
Medical insurance accepted, including Medicare
Whole health approach to quality sleep
Continued care after device delivery
Multiple appliances to choose from
Oral Appliances Are a Treatment Option for:
Types of Appliances We Offer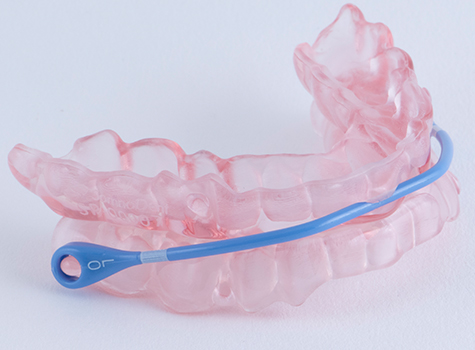 We have our favorite, trusted oral appliances, and more appliances are being invented and/or awaiting FDA approval all the time. We treat each patient individually, so we might suggest a specific appliance for you, but a different one for your spouse.