Sleep Apnea & Weight - Dallas, TX
Improve Your Sleep by Shedding Pounds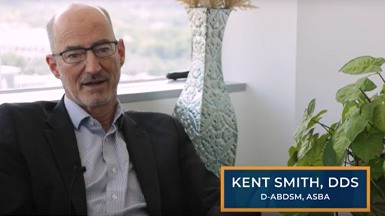 There is a common link between sleep apnea and weight, and without proper treatment, it can lead to dangerous health-related conditions that can have damaging and even fatal consequences. Patients who are considered overweight or obese are at a greater risk of developing sleep breathing problems that impact their ability to achieve adequate rest. At Sleep Dallas, we are pleased to offer our patients comprehensive sleep apnea treatment in Dallas that focuses on both sleep improvement and weight loss. Contact our team today to schedule an appointment with our certified family nurse practitioner, Katie Collier.
According to The Obesity Action Coalition (OAC), more than 33% of adults living in the state of Texas are affected by obesity. More than 14% of children between the ages of two and four and 21% of those ages 10-17 are considered obese.
Many variables can cause a person to experience excessive weight gain and ultimately become overweight or obese. These can include:
Lack of physical activity or exercise
Chronic fatigue caused by the inability to achieve adequate sleep
Unhealthy meals and snacks
Poor eating habits
Genetics
Certain medications
Societal determinations
What Causes Sleep Apnea?
Obstructive sleep apnea in Dallas, which causes the airway to become blocked by a person's throat muscles collapsing during sleep, is more commonly found in men who are over the age of 50. Women, too, can develop OSA, so it is important never to assume it cannot develop in a particular gender. In fact, a 2015 study published in the Journal of Thoracic Disease estimated that nearly 22% of men and 17% of women suffer from OSA.
Other common causes include:
Smoking
Nasal congestion
Enlarged tonsils
Narrow throat
Obesity or being overweight
The Connection Between Sleep Apnea and Weight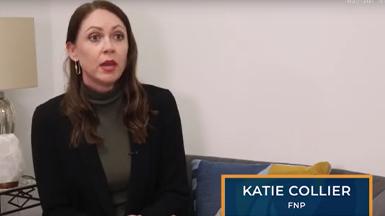 Although not all individuals who are overweight or obese suffer from sleep apnea, it does put them at a higher risk of developing it at some point in their lives. The inability to sleep as well as difficulties surrounding weight loss can create a cycle that feels as if it will never end.
Individuals who gain weight in certain areas – particularly the neck – have increased odds of developing sleep apnea because of the potential for the throat to apply additional pressure onto the airway.
But as researchers look further into the connection between sleep apnea and weight, it is clear that chronic fatigue caused by lack of sleep also results in:
Decreased physical activity
Increased hunger and cravings for sugar and carbohydrates
Reduced insulin sensitivity
Fatty liver disease (not caused by alcohol consumption)
Slow metabolism
As a result, a person's inability to lose weight because of lack of sleep increases their risk for diabetes, cardiovascular disease, heart attack, stroke, negative cognitive decline, and other serious health conditions.
Sleep Apnea and Weight Loss
To take charge of one's life and improve their overall health and well-being, losing weight is one of the most highly recommended treatment options for addressing sleep apnea. Not only can it lower a person's risk for heart disease, diabetes, high blood pressure, and other complications, but it can also improve an individual's state of mind. By adopting healthy eating habits and incorporating exercise, many individuals can see great improvement in their sleep apnea symptoms. However, it might also require more than just an adjustment with diet and exercise.
How Sleep Dallas Can Help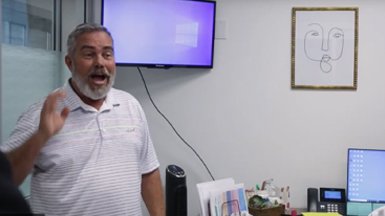 At Sleep Dallas, we know living with sleep apnea while being overweight or obese can be exhausting, which is why we offer solutions to treat both. As part of a comprehensive plan, our family nurse practitioner, Katie Collier, will inquire about:
A person's medical history
How long the individual has struggled with their weight
If there is a family history of obesity
Previous methods used to lose weight
Once much of the baseline details are gathered, she will use what is referred to as an InBody scale, which measures a person's body composition. This includes their precise weight, body mass index (BMI), percentage of body fat, fluid status, visceral fat, and basal metabolic rate. It also helps to detail an ideal calorie deficit to help with weight loss.
Incorporating a nutrition plan that discusses how to read labels as well as the timing of meals, we will also discuss exercise and anti-obesity medications. Many individuals do not understand that diet and physical exertion may not be enough to lose weight, which is why these medications can be helpful in:
Suppressing appetites
Regulating hunger hormones and cravings
Regulating emotional hormones
Patients are then required to maintain appointments with our team each month. Using the scale to graph a person's progress, they can see the changes occurring throughout their body.
Understanding the Cost of Weight Loss Treatment for Sleep Apnea
There is no designated cost associated with weight loss treatment for sleep apnea in Dallas. The truth is that no two patients are alike, so each treatment plan will be customized according to the individual's needs. Fortunately, many of the anti-obesity medications as well as scheduled visits are covered by insurance; however, it is best to have a member of our team review the policy before starting treatment.
Sleep Apnea & Weight Loss FAQs
At Sleep Dallas, we want you to feel comfortable and confident when undergoing treatment for your sleep apnea and weight loss. As trusted sleep dentists in Dallas who understand the challenges that can come from these conditions, we believe in providing our patients with honest answers. Over the years, many of our patients have turned to us with questions pertaining to their struggles, and you will find that we have compiled many of them below for you to review. If you do not see yours listed, please do not hesitate to reach out to our team.
I can't seem to lose weight. What am I doing wrong?
When attempting to lose weight, it is normal to feel as if you are doing something wrong when you are not seeing a change on the scale. However, the reality is that even if you are dieting and exercising, there could be an underlying issue that is keeping you from losing weight. Genetics and hormones can be components that are not easily altered without the help of medication. This is why seeking weight loss treatment is essential.
At Sleep Dallas, Katie Collier can prescribe anti-obesity medications for individuals who need help when other methods prove unsuccessful. In combination with a nutrition plan and some form of physical movement, patients can begin to see changes in their overall health, which also includes positive sleep patterns.
Why have I struggled so long to lose weight?
Oftentimes, the reason people struggle for extended periods with losing weight is that they have not found the right solutions to address an underlying problem. Every person and body type is different. This means that while diet and exercise might work for one person, it may not be enough for someone else.
If you struggle with sleep apnea, you may not realize it, but your hormones can be easily affected as a result of your lack of sleep. When fatigued, you'll be less likely to exercise, and your appetite will also suffer, causing you to crave sugars and starches, both of which are prime culprits for weight gain.
Seeing a trusted sleep doctor in Dallas is essential if you want to improve your quality of life and achieve better overall health and wellness.
Am I a candidate for weight loss treatment?
The only way to know if you are a qualified candidate for weight loss treatment at Sleep Dallas is to schedule a consultation with our family nurse practitioner, Katie Collier. During her initial examination, she will not only discuss your medical history, but she will also use updated technologies such as the InBody scale to measure your complete body composition.
Although individuals who are 18 years or older are capable of undergoing weight loss treatment, it is preferred for patients who are deemed overweight (those with a BMI of 25-29) or obese (BMI of 30 or higher). The reason is that insurance will agree to cover prescribed medications only for patients in these categories.